7 Exciting Sports Every Thrill-seeker Needs to Try After The Pandemic
7 Exciting Things to do Coming Out of the Pandemic.
Posted at 11:00 - 27th July - Glide Socks - Adrenaline Junkies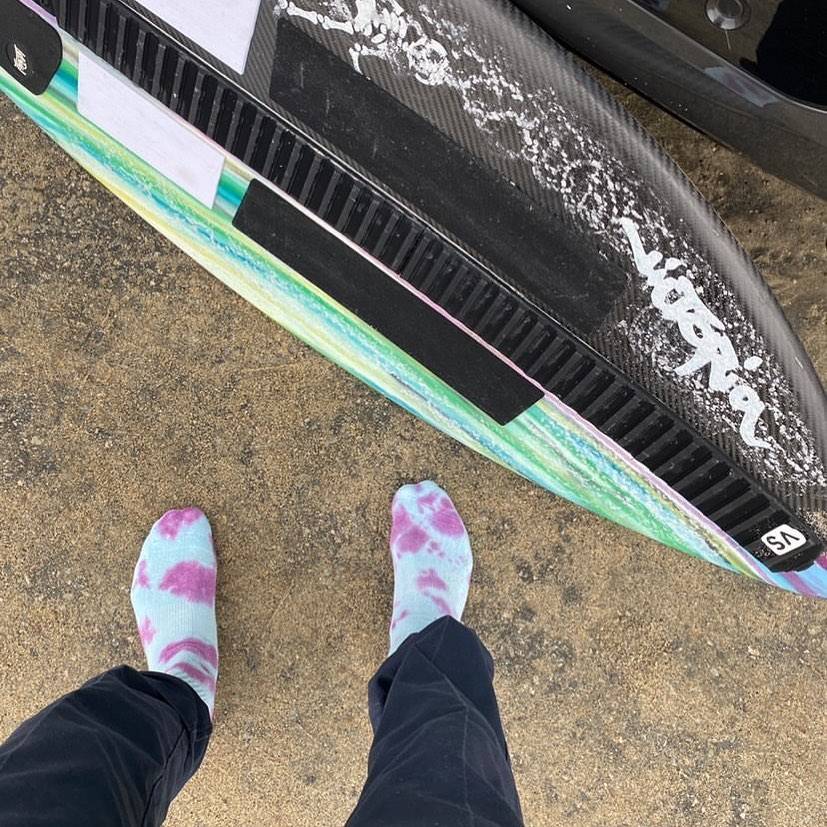 After what seemed like a never-ending loop of quarantines, solitude, confinement, and worries finally being over. Things are starting to go back to normal. While it's common that we feel a little disoriented, stressed, and even depressed, it is time to resume our lives and continue chasing thrilling moments and experiences we'll never forget.
If you miss the adrenaline rush, the excitement, and the fun, this article will show 7 exciting activities to try after the pandemic to get that adrenaline pumping.
Discover New Places with One Wheel
Fun, easy, and innovative are three words that best describe this sport. And just lie their premise, the world is your playground. Easy-to-carry, one wheel is an excellent tool to discover new spots and to visit new places. One wheel can reach a total of 19mph.
---
If you've never heard of Foil surfing, it is surfing with a board that has a hydrofoil attached instead of a fin. This allows the surfboard to fly above the water. Foil surfing is a whole new way of surfing. It is a radically different approach, allowing you to surf above the waves. But, probably the coolest thing about it is you can almost catch any type of wave, as it's easier to ride. Foil boards also offer a much longer ride than a traditional surf could.  
---
Feel the wind on your skin and the adrenaline pumping all over your body? That is what you get when you ride a rad power bike. Whether you go on a bike ride alone, with friends, or a race, there's no doubt that rad power biking is an exciting sport almost anyone can try!
---
If you're scared of heights, leave this one aside. Undeniably, rock climbing is one of the best adrenaline-pumping sports out there. Not only will it challenge you physically, but also mentally. There's no doubt, rock climbing is an experience worth going through. And the best is you don't have to be an experienced climber. You can also climb easier mounts and even practice at your local gym. Enjoy and connect with nature, and get ready to get hit by an adrenaline rush.
It's fun, it's safe, and it can still give you that adrenaline rush you've longed for so long during this pandemic. Snowboarding is an extreme winter sport that focuses especially on acrobatics, jumps, speed, and pirouettes. Although it does require a great sense of balance.
---
Hydrospeed is an exciting activity that allows you to descend a river on a small board propelled by frog legs. In this activity, you have more direct contact with the water, becoming part of it. The best thing is no previous experience is necessary.  
---
This new adventure will pump adrenaline and make you have the time of your life. It can be experienced anywhere: in seas, lakes, and lagoons with a depth of two meters. Live the adrenaline to the fullest with this innovative sport!
We know that the pandemic is not yet completely over. But, as the world is opening up more and more, it is time to live life again, with proper care and filled with joy and fueled by a desire to see more, do, and live more.
Glide socks are designed to help you stand out and turn heads. Our products are built for performance, providing you with durability, breathability and a buttery soft feel to accompany you on every adventure.
Stay safe and have fun! 
PS. Follow Us for more Exciting Content!